News
Company news and updates.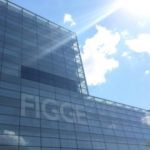 PRESS RELEASE
Figge Executive Director Elected to AAMD
June 30, 2015 | 7:33am
The Association of Art Museum Directors, representing 244 art museum directors in the U.S., Canada, and Mexico, aids its members in establishing and maintaining the highest professional standards for themselves and the museums they represent. It serves as a forum for the exchange of information and the exploration of ideas, and as a voice with which museum directors may express their joint perspectives and those of their institutions.


READ MORE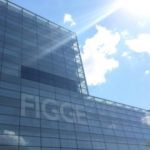 PRESS RELEASE
Free Admission
June 19, 2015 | 7:35am
Building a Masterpiece, Celebrating 90 Years. The Figge Art Museum will celebrate the 10th anniversary of its opening and the 90th anniversary of the opening of its predecessor, the Davenport Municipal Art Gallery, on August 6, 2015. Anniversary events begin on Saturday, June 20 with the kickoff of free museum admission for all visitors. Thanks to the generous support of the Riverboat Development Authority everyone will have access to the museum free of charge until September 20, 2015.

READ MORE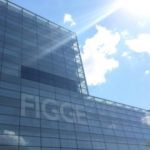 PRESS RELEASE
American Moderns on Pape: Masterworks from the Wadsworth Atheneum Museum of Art
June 17, 2015 | 7:37am
During the period in which these works were created the United States and New York City in particular became the world center of innovation in the visual arts. Many artists in the exhibition emigrated from Europe, while others were Americans who made frequent trips to travel and study in Paris and other European capitals, absorbing the influences of Pablo Picasso, Henri Matisse and other modernists.

READ MORE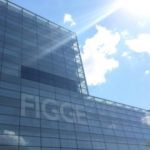 PRESS RELEASE
i ♥ Figge Opening Saturday
June 1, 2015 | 7:39am
In conjunction with the Figge turning 10 this summer the museum is reflecting on the past 10 years through this interactive exhibition. On display will be artwork created and submitted by area children ages K-12 and families that communicates what the Figge means to them.

READ MORE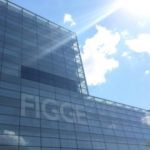 PRESS RELEASE
Beaux Arts Fair this Weekend
May 6, 2015 | 7:41am
Over 100 artists from Iowa, Illinois, Wisconsin, Indiana, Michigan, Minnesota, South Dakota, California and Arizona will take over the plaza and surrounding streets with a variety of handmade creations. From paintings, clay, wood and glass to jewelry, photography, fiber and sculptures, a wide variety of one-of-a-kind items will be available for purchase.

READ MORE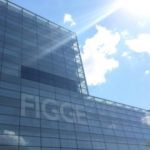 PRESS RELEASE
i ♥ Figge Exhibition Call for Entries
April 27, 2015 | 7:42am
Students in kindergarten through grade 12 are invited to create an artwork that displays their love of the Figge and what the museum means to them. The winning works will be featured in the i ♥ Figge exhibition on view June 6-Septmeber 13, 2015. Submissions not selected to be hung in the exhibition will still be shown digitally in a slide show accompanying the exhibition.

READ MORE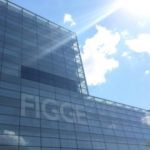 PRESS RELEASE
Figge to Launch Mobile Audio Tour
April 6, 2015 | 7:43am
"The tour allows us to build a relationship between objects in our collection and visitors," said Raelene Pullen, director of development. "We've worked to create a breadth of objects from different collections, so there's something for everyone to call into."

READ MORE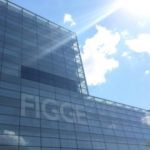 PRESS RELEASE
University of Iowa Art Faculty Biennial Exhibition
March 30, 2015 | 7:44am
As a direct reflection of the range of medium taught in the Studio Arts program, the pieces and installations on display will include works of paint, sculpture, inter-media, mixed-media, metal arts, photography, 3-dementional design and graphic design. This year, works by the fellows of the Grant Wood Colony will also be included.


READ MORE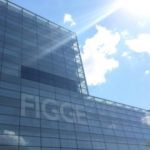 PRESS RELEASE
Danish Modern: Design for Living
March 23, 2015 | 7:45am
As evidenced by stylish set designs of the popular AMC series Mad Men, Danish furniture design played a major role in American interior décor during the 1950s and '60s, where it was perfectly at home in the glass and steel skyscrapers of Manhattan and the ubiquitous pastel painted, single-level ranch homes of suburbia.


READ MORE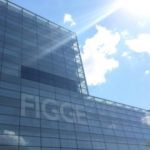 PRESS RELEASE
Mardi Gras Rajun Cajun Fest
February 11, 2015 | 6:51am
Chefs from 10 Quad-City area restaurants will set up in the lobby of the museum from 5:30-8 p.m. where they will cook Cajun-inspired dishes for guests to sample. Participating chefs from the Figge, Machine Shed, Crow Valley Country Club, Sippi's, Johnny's Italian Steakhouse, Paddle Wheel, Thunder Bay, Gramma's Kitchen, The J Bar and Zek'es Island Cafe will show off their culinary skills and entice guests with their delicious creations.

READ MORE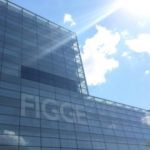 PRESS RELEASE
Yuriko Yamaguchi: Interconnected in Art, Nature, Science and Technology
January 21, 2015 | 6:53am
A native of Japan and longtime resident of Washington D.C., Yamaguchi creates organic, web-like sculptures from nets of wire and resin forms cast from dried curls of potatoes, onion ends, leaves and seed pods found in nature. She scours the neighboring woods and local grocery stores in search of these aesthetically pleasing forms that she dries and cuts up until they bear only a passing resemblance to their former selves. She then creates a silicon rubber mold from the material she collects and mixes liquid resin with color dye, which she then pours into the mold.

READ MORE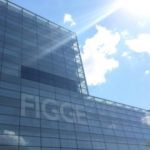 PRESS RELEASE
Richard Ross: Girls in Justice and Juvenile in Justice
January 14, 2015 | 6:54am
Each year in the United States there are nearly 150,000 minors as young as 10 years old booked into confinement facilities for reasons ranging from truancy to violent crime. Many have histories of abuse, abandonment and addiction. Over the past eight years, Ross has traveled to juvenile detention facilities across the country, photographing young prisoners and recording their stories. The result is large-scale photographs which focus on the young people Ross has encountered, accompanied by their own personal stories.

READ MORE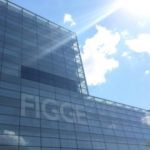 PRESS RELEASE
Figge Acquires Portrait of Maquoketa for Permanent Collection
December 14, 2014 | 6:56am
Local artist Rose Frantzen's nationally celebrated Portrait of Maquoketa, a multi-panel artwork, has been acquired by the Figge Art Museum and will officially be part of the permanent collection beginning in early 2015.

READ MORE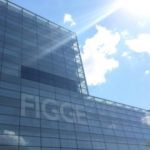 PRESS RELEASE
Self-Taught Genius: Treasures from the American Folk Art Museum
November 10, 2014 | 4:58am
Self-Taught Genius: Treasures from the American Folk Art Museum features 115 artworks made between the early 18th and 21st centuries, ranging from portraits and needleworks to wooden shop figures and found-object sculptures. All are the compelling, beautifully realized work of self-taught artists which provide a fresh perspective on artistic impulse and our national charac

READ MORE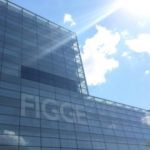 PRESS RELEASE
Artists First: College Art Faculty of the Quad Cities
September 10, 2014 | 5:59am
The Figge frequently partners with colleges and universities in the region to engage students with projects, such as the College Invitational exhibition, College Night, brown bag lunches with visiting artists, classes in the studios and intern and volunteer opportunities. The college art professors are the unsung partners in these projects.

READ MORE