News
Company news and updates.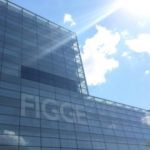 PRESS RELEASE
Picturing the Prairie: Tallgrass QC
May 26, 2016 | 5:04am
The exhibition features six artists living in the Midwest Region including photographers Terry Evans, Jin Lee, Randy Richmond and Radim Schreiber, botanical artist George Olson, and fiber sculptor Mary Merkel-Hess. Their work explores the biodiversity and unique beauty of the endangered tallgrass prairie that stretched from Texas to Canada 150 years ago, covering millions of acres of land. Today less than four percent of tallgrass prairie survives in isolated patches.

READ MORE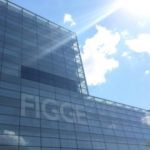 PRESS RELEASE
Celebration of Art Museum Day on May 18, 2016
May 16, 2016 | 7:01am
Art Museum Day celebrates the value of the visual arts and the important role art museums play in their communities. Visitors are encouraged to share their experiences on Art Museum Day via social media, with the hashtag #ArtMuseumDay.

READ MORE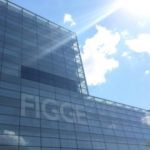 PRESS RELEASE
Beaux Arts Fair
May 2, 2016 | 7:02am
What originally began as a Sunday morning sketch group in the 1950s has turned into a small but mighty organization dedicated to promoting the arts in the Quad Cities. Since its inception in 1953, the Beaux Arts Fund Committee (BAFC) has contributed $600,000 to the Figge and its predecessors, with the majority of the funds coming from two outdoor fairs each year.

READ MORE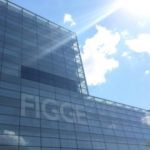 PRESS RELEASE
FREE Family Day at the Figge
March 30, 2016 | 7:04am
The Figge Art Museum will be offering free admission all day for Free Family Day on Saturday, sponsored by the Quad-City Times.

READ MORE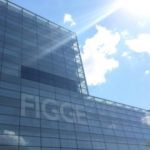 PRESS RELEASE
Mississippi Valley Quilters Guild: Quilters' Favorites
March 9, 2016 | 6:06am
Beginning Tuesday the Mississippi Valley Quilters Guild (MVQG) will return to the Figge Art Museum for the Quilters' Favorites exhibition.

READ MORE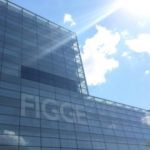 PRESS RELEASE
2016 Young Artists at the Figge
February 17, 2016 | 6:07am
Featured schools include North Scott, Geneseo, Moline, Muscatine, Davenport, Bettendorf and Pleasant Valley. Each school district has their own selection process to choose the top works of art to represent their district in this museum-school partnership.

READ MORE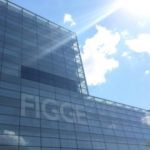 PRESS RELEASE
Rajun Cajun Food Fest at the Figge Art Museum
February 4, 2016 | 6:09am
Chargrilled spicy-citrus alligator ribs, squealer pies, Cajun fish tacos, shrimp gumbo arancini, beignets with salted mocha Chantilly cream, fried oysters with brie and jalapeno-braised pork belly on cheddar grits are just a few of the dishes you can sample at this year's Rajun Cajun Food Fest at the Figge Art Museum on Fat Tuesday, February 9!

READ MORE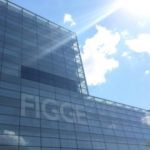 PRESS RELEASE
39th Rock Island Art Guild Fine Arts Exhibition
February 3, 2016 | 6:14am
This juried guild exhibition was open to artists within a 150-mile radius of the Quad Cities and each artist was encouraged to enter up to two original works of art that must have been created in the last five years. A total of 44 artists were selected by juror Julie Rodrigues Widholm, the director of DePaul Art Museum in Chicago. The selected works will be on view in the fourth floor gallery through May 15, 2016.

READ MORE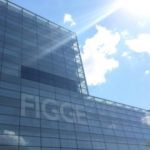 PRESS RELEASE
Cameo Stones: Hidden Gems in the Figge Collection
February 2, 2016 | 6:15am
Donated in 1929 by Dr. Clarence T. Lindley, the cameo and intaglio gems reflect the changing ideas and prominent beliefs of society and became a popular fashion accessory in the Victorian Era.

READ MORE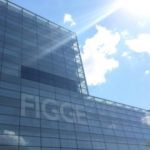 PRESS RELEASE
Mississippi River Views from the Muscatine Art Center Collection
January 25, 2016 | 6:23am
Opening Saturday in the third floor gallery, the Mississippi River Views exhibition includes a collection of 60 paintings, drawings, maps and other river-related works from the collection of the Muscatine Art Center, whose Musser Mansion is undergoing mechanical upgrades.

READ MORE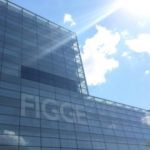 PRESS RELEASE
Figge Art Museum Free Family Day
January 6, 2016 | 6:25am
Kick off the New Year with free admission all day and a variety of free planned activities from 10 a.m.-1 p.m. Make chalk drawings, create-your-own multi-media collage and frame, have a photo taken with props, visit with the Native American Coalition of the Quad Cities at 10:30 a.m. and view objects from the Big Picture Outreach Collection.

READ MORE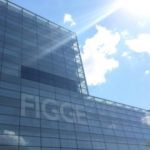 PRESS RELEASE
Holiday Kick-Off Family Free Day
November 18, 2015 | 6:27am
Celebrate the start of the holiday season with an assortment of holiday-themed crafts in the lobby as well as complimentary cookies and cocoa. Stroll through the galleries to experience the current exhibitions on view, or stop in the museum store to do some holiday shopping.

READ MORE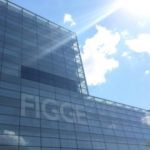 PRESS RELEASE
Wit and Whimsy: The Photographs by Kenneth Josephson
October 14, 2015 | 7:30am
The exhibition, sponsored by the Hunt and Diane Harris Family Foundation, will include 42 Josephson photographs from the Figge's permanent collection, the Stephen Daiter Gallery in Chicago, Illinois and one from Terry Etherton Gallery in Tucson, Arizona.

READ MORE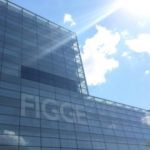 PRESS RELEASE
Wendy Red Star: Peelatchiwaaxpaash/Medicine Crow (Raven) and the 1880 Crow Peach Delegation
October 14, 2015 | 7:28am
Red Star creates multimedia works that explore Native American identity and the distance between romantic images of the Native American—such as those by Edward S. Curtis—and the world of Indians today.

READ MORE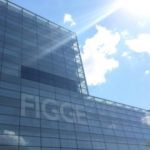 PRESS RELEASE
Genie: The Figge's New Robot
August 21, 2015 | 7:32am
READ MORE