John Dilg, American, b. 1945, Arterial Resources, 2016, oil on canvas, © image courtesy of the artist
All Exhibitions
John Dilg - Arterial Resources
September 14, 2019 - January 5, 2020

Buy Tickets
About
In concert with their titles, these works both recollect and recompose important memories that, though personal in premise, could be applicable to anyone.

-John Dilg
Featuring works created over the past 10 years, Arterial Resources represents John Dilg's ongoing search for visual forms that best distill a life of memory and experience. His small, devotional, landscapes which critic Roberta Smith has described as "cartoon-visionary," explore a life-long interest in the living-breathing aspects of the natural environment. The exhibition takes its name from the eponymous painting of a verdant mound, bubbling with streams of life-giving water and by implication the fragility of life should earth's arteries run dry.
The exhibition includes approximately 30 works as well as a collection of source materials- including a collection of thrift store artworks- which combined with memory have inspired Dilg in the development of his work. Dilg is professor emeritus of the University of Iowa School of Art and Art History. His work has been featured in numerous solo and group exhibitions in the U.S. and Europe. He is currently represented by Taymour Grahne Gallery, London where his most recent work will be featured in an exhibition in January of 2020.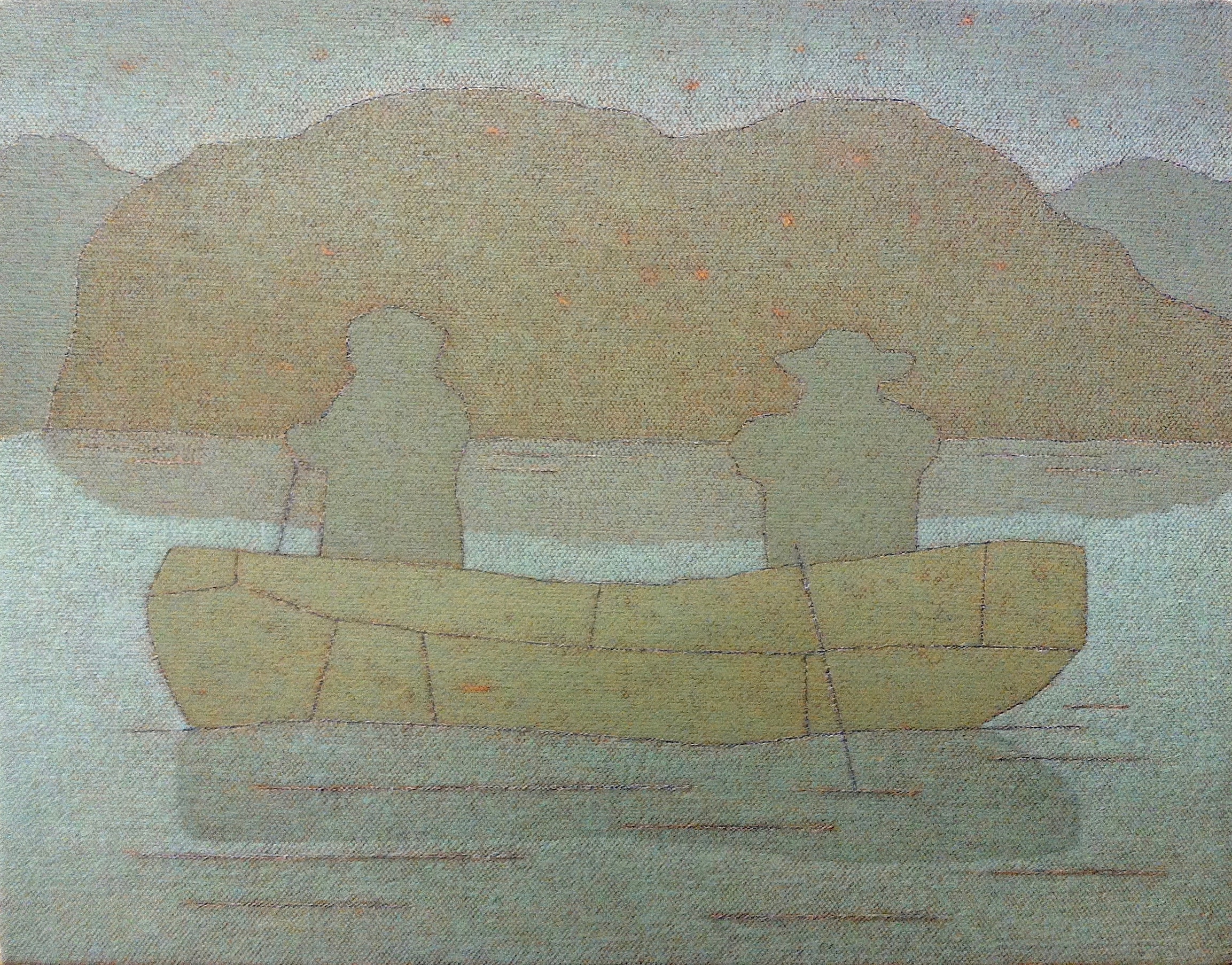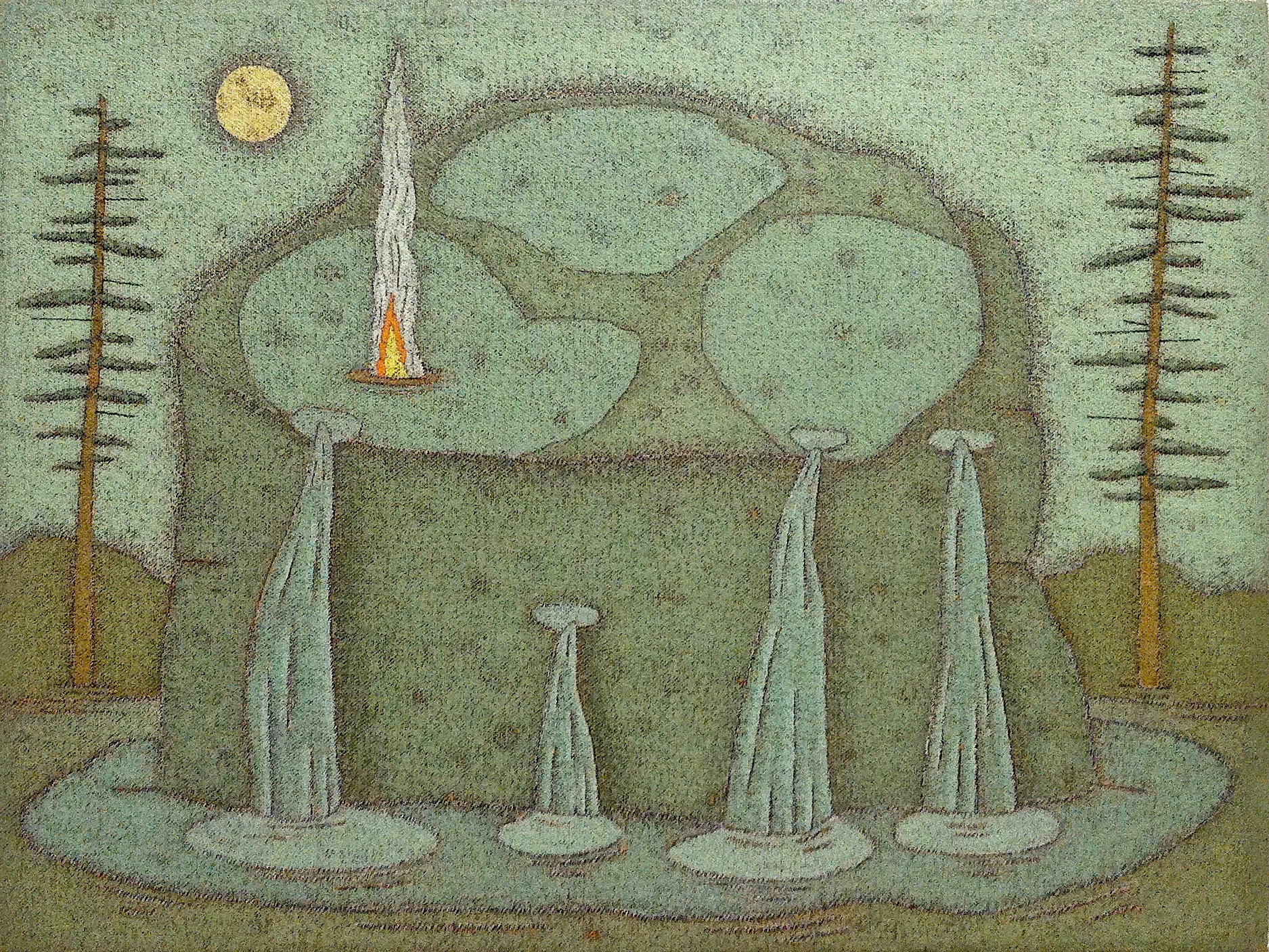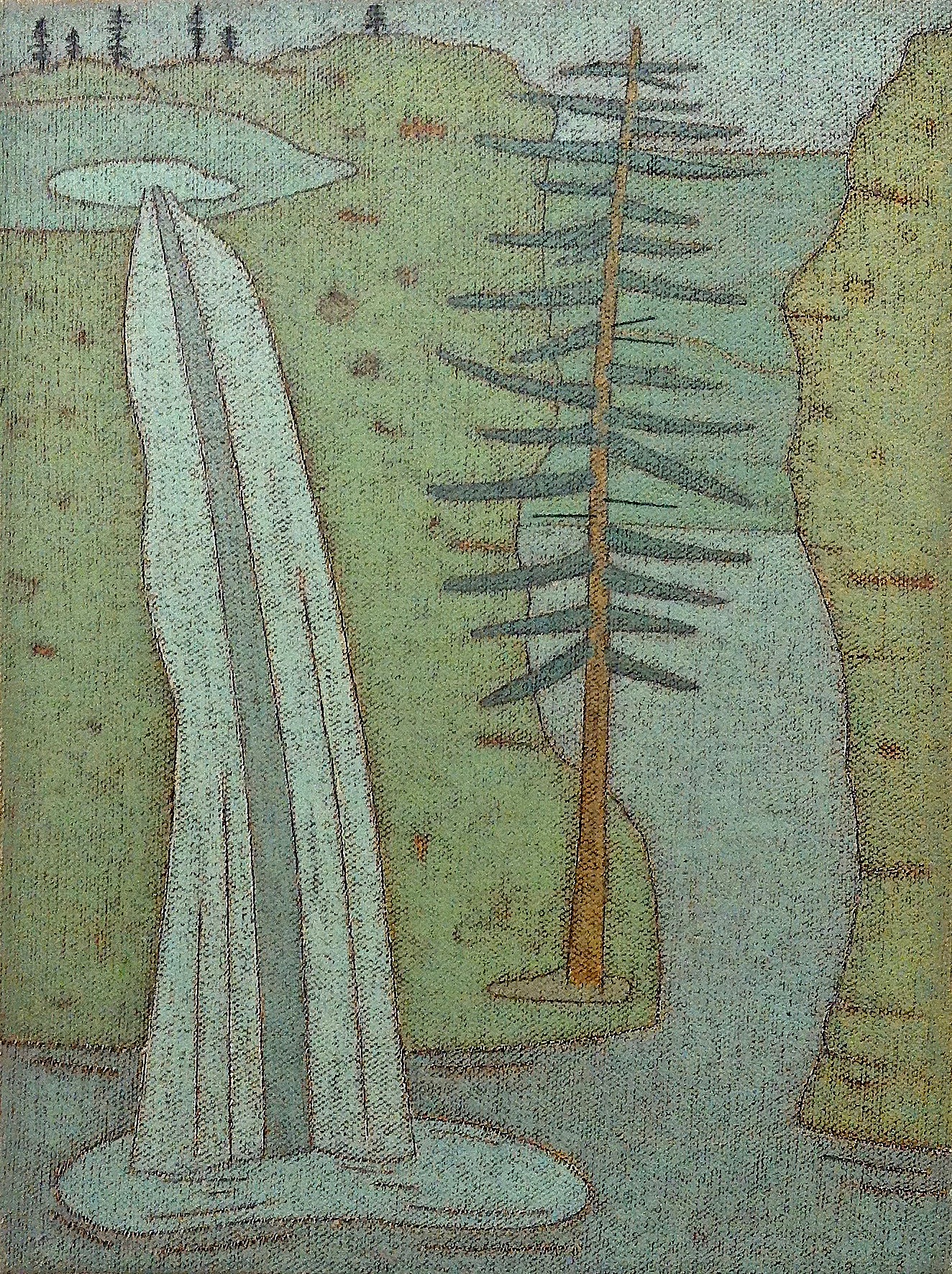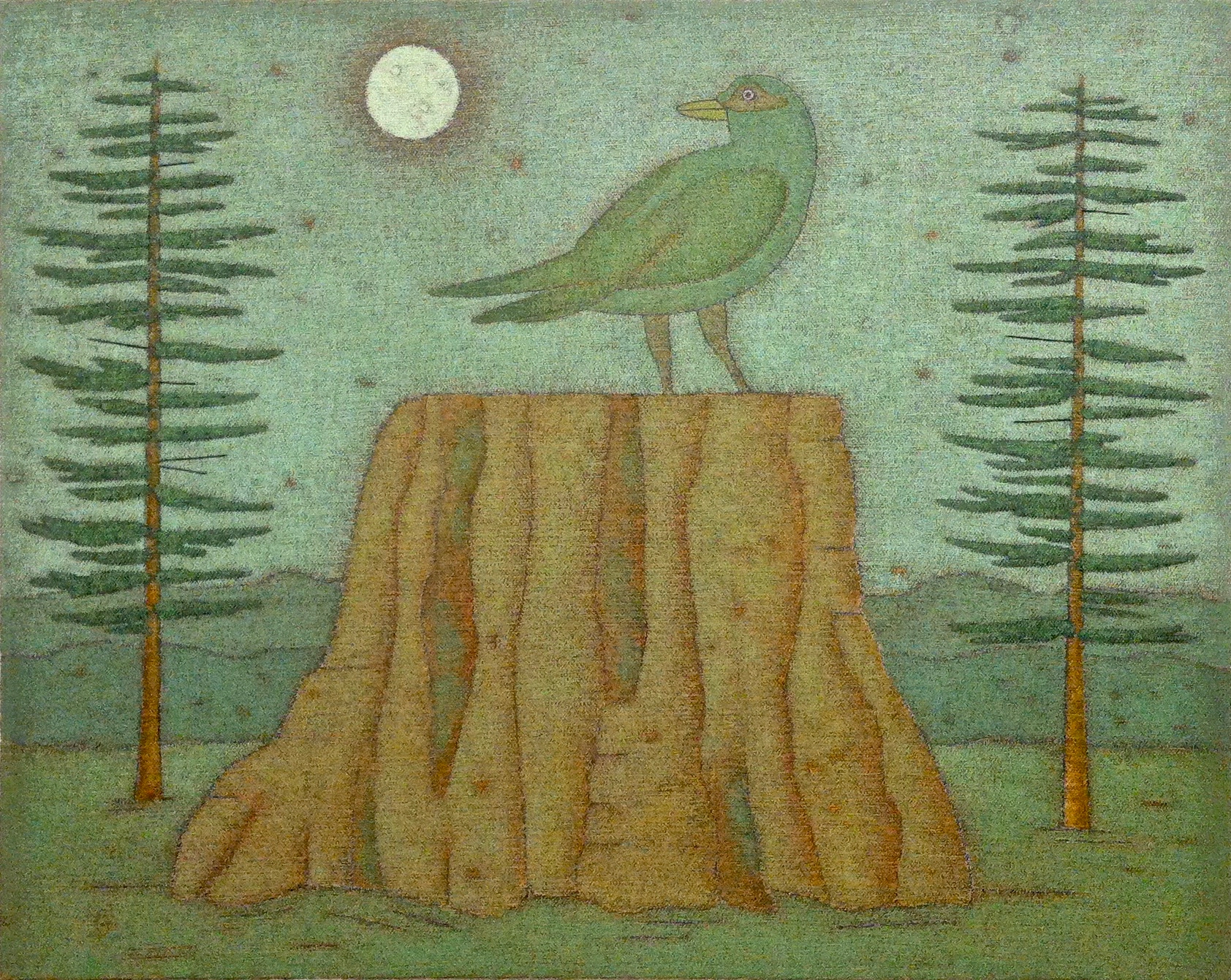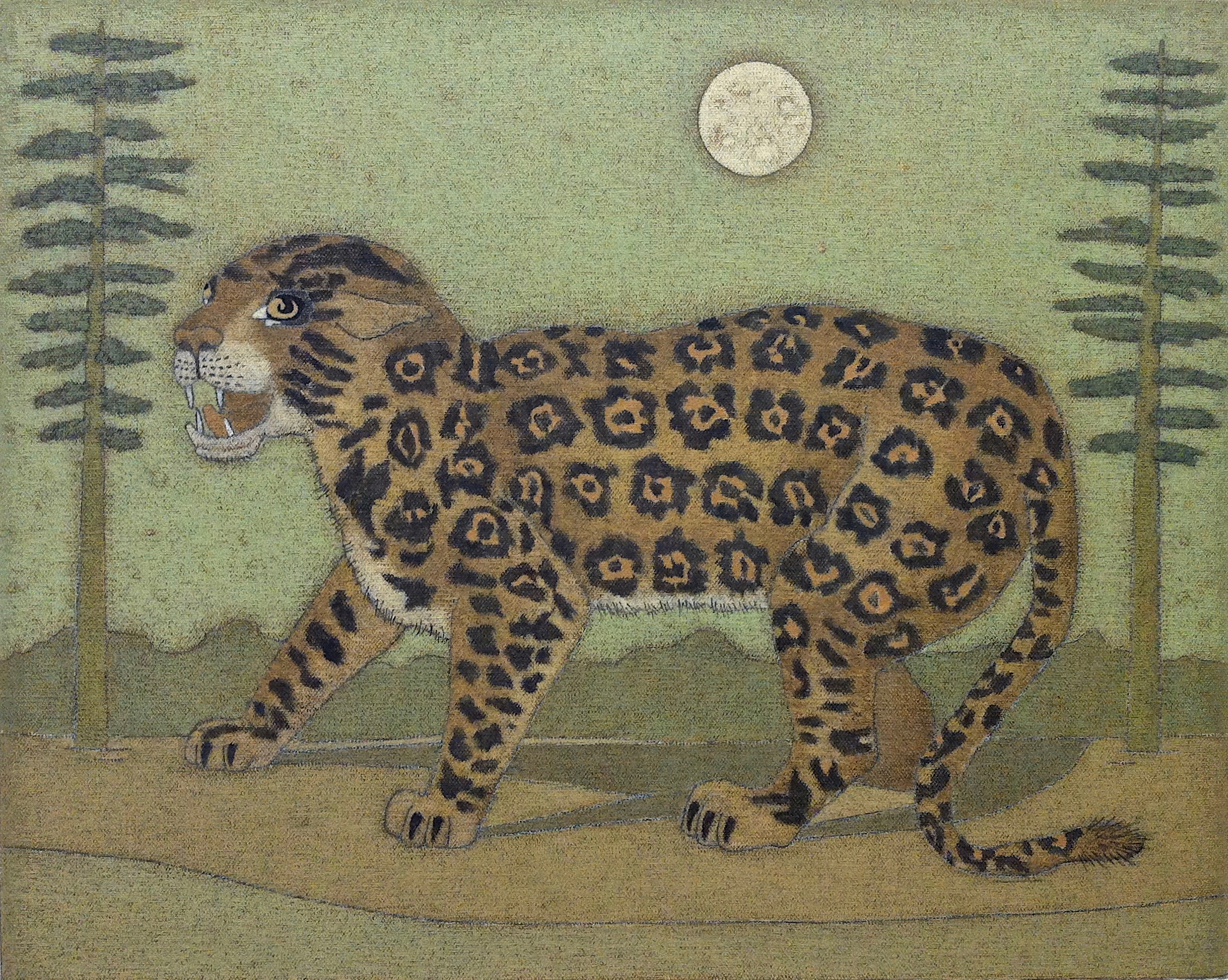 Image credits:
John Dilg, Anglers, 2019, John Dilg, Expedition, 2019, John Dilg, Oneonta, 2019, John Dilg, Understanding Poetry, 2018, John Dilg, Yaguaro, 2019