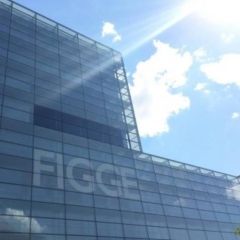 PRESS RELEASE
Riverfront Vision Public Meeting to be Held at the Figge Art Museum
March 7, 2018
---
The Downtown Davenport Partnership and the Figge Art Museum, in cooperation with the City of Davenport, are launching a study of ways to integrate public art into the design and development of the riverfront between Harrison and Pershing Streets in downtown Davenport.

The Dahlquist Art Studio, a part of the well-known firm RDG Planning and Design of Des Moines, will be in Davenport on March 20 and 21 to research the history of the riverfront, tour the site and the Quad Cities, meet with stakeholders and with the public.

An informal public meeting, with a presentation by David Dahlquist and his team, and the opportunity for everyone to weigh in on their ideas for the riverfront, will be held at the Figge Art Museum on Tuesday, March 20 from 5:30 to 7:30 p.m. Admission is free and everyone is welcome.

The goal of the project is to integrate public art elements into the process of revitalizing the riverfront, to make it a destination and provide attractive opportunities for residents and visitors to enjoy the riverfront and the adjacent downtown.

Dahlquist Art Studio has completed public art projects across Iowa and throughout the United States, including the celebrated High Trestle Trail Bridge over the Des Moines River, recipient of numerous national awards for public art.