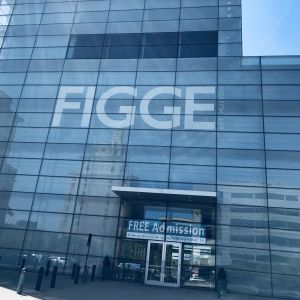 PRESS RELEASE
It's Never Too Late to Become an Artist
January 2, 2020
---
It's Never Too Late to Become an Artist

Davenport, Iowa (January 2, 2020) – What are your New Year's resolutions? If you said take an art class, then the Figge Art Museum has you covered.
Resolutions are sometimes unrealistic, but the Figge is making it easy by offering a variety of art classes. From figure drawing and finger painting to quilting and calligraphy, there is something for everyone.
Anyone can become an artist and it's never too late to try. Class offerings are for all skill levels from beginner to advanced and there is even a Clay for Kids class for ages 5 and up so kids can enjoy creative clay time and explore basic hand-building techniques.
Other classes include Cyanotype Printing from Digital Negatives, Cardboard Studio Sculpture, Intro to Drawing, Portrait Printing, Make a Wine Basket, Self-Exploration in Drawing, Make a Fabric Wall-Hanging and more.
"You don't want to miss your chance to try something new this year," says Brian Allen, Studio School and Education Galleries Coordinator at the Figge. "Each class is taught by a highly skilled instructor and each instructor is eager to share their talents with their students."
Sign up today and join the fun. Hurry, classes fill up quickly! To see a complete list of classes with specific dates and times or to register, visit: www.figgeartmuseum.org.
–END–