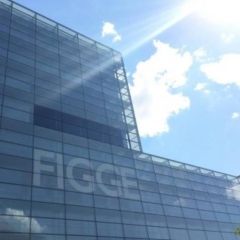 Press Release
From Classroom to Canvas Figge's Beyond the Classroom Exhibition Showcases Talents of Local Teachers
May 23, 2023
---
PRESS RELEASE
FOR IMMEDIATE RELEASE
From Classroom to Canvas Figge's Beyond the Classroom Exhibition Showcases Talents of Local Teachers
Davenport, Iowa (May 23, 2023) – Art teachers dedicate their lives to supporting their students as artists, but the Figge Art Museum is flipping the script and giving Quad-City area teachers their turn in the spotlight through the Beyond the Classroom exhibition opening on Saturday, May 27.
Beyond the Classroom includes artwork created by teachers holding at least a part-time teaching position in a K-12 classroom in districts located within a 45-mile radius of the museum. Submissions were sent in earlier this spring by 31 local teachers from over 25 different schools in the QC area.
A total of 54 works in all different art mediums will be on view in the second-floor Mary Waterman Gildehaus Gallery. Artworks featuring oil, acrylic, watercolor, collage, ceramics, sculpture, photography, digital artwork, charcoal, pastel, colored pencil, and more will provide a snapshot of the extraordinary artistic talent of local educators.
Pleasant Valley art teacher Emma Hubner has two works in the exhibition. "I think it's wonderful that the Figge is hosting this opportunity for teachers," she said. "As art teachers, we teach creativity and encourage students to learn to appreciate culture. I am excited to showcase my work as an artist who teaches because it shows how my students push me to improve my own learning and skills."
The Beyond the Classroom exhibition debuted in 2013 and is supported by the Brand Boeshaar Foundation Fund. The 2023 installment is the same concept with new selections for the community to experience first-hand.
"It isn't often teachers get their time to shine, but this exhibition does just that," said Gallery Interpretation & Engagement Coordinator Heather Aaronson. "We applaud and recognize the teaching artists whose works are included and hope that their creative achievements inspire not only their students, but the entire community."
Beyond the Classroom will be on view through September 3, 2023.
Companion Program:
Community Reception and Opening Celebration
Thursday, June 8
Community Reception 5 p.m. | Opening Celebration 6 p.m.
Celebrate the opening of Beyond the Classroom. Sponsored by Chris and Mary Rayburn.
About the Figge Art Museum:
The Figge Art Museum is dedicated to bringing art and people together. Located in downtown Davenport at 225 West Second Street, the Figge is the premier art exhibition and education facility between Chicago and Des Moines. Its landmark glass building, designed by British architect David Chipperfield, is home to one of the Midwest's finest art collections and presents world-class exhibitions, art classes, lectures, and special events that attract visitors of all ages. Museum hours are 10 a.m.-5 p.m. Tuesday, Wednesday, Friday, and Saturday; 10 a.m.-8 p.m. on Thursdays; and 12-5 p.m. on Sundays. Reservations are not required but can be made at www.figgeartmuseum.org or by calling 563-345-6632. Admission to the museum is $10 for adults, $6 for seniors and students with ID and $4 children ages 4-12. Admission is free to Figge members and institutional members and to all on Thursday evenings. You can become a member for as little as $50 by visiting the Figge website. To contact the museum, please call 563.326.7804, or visit www.figgeartmuseum.org.
-END-