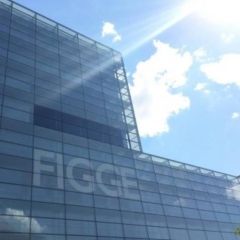 News
Free Admission at the Figge Art Museum
July 2, 2018
---
The Figge Art Museum will offer free admission July 5–August 12, 2018 thanks to the support of the John Deere Classic and the Bechtel Trusts.

Visitors will have free access to all current exhibitions including: Where the Wild Things Are, Alois Kronschlaeger: Polychromatic Contemplations, Steve Banks: Pop Culture Palimpsest, College Invitational and Rufino Tamayo From the Dennis L. and Patricia A. Miller Collection, as well as the Figge's permanent collection galleries.

The Figge has been offering a period of free admission each summer since 2015. According to Figge Executive Director Tim Schiffer, "We are thrilled, for the fourth summer in a row, to be able to offer everyone in the community the opportunity to experience the exhibitions, special programs, tours and more all free of charge."

Starting July 7, the Rufino Tamayo from the Dennis L. and Patricia A. Miller Collection exhibition will be installed in the second-floor Lewis Gallery. The exhibition includes seven prints that were gifted to the Figge as a bequest from Dennis L. and Patricia A. Miller. Tamayo was one of the first Latin American painters to receive international recognition. He was influenced by modern art, pre-Colombian imagery and his Zapotec heritage to create a highly individualistic body of work that includes prints, paintings and sculptures. He utilized numerous printmaking techniques, including lithography, etching, aquatint and the Mixografia process—which he helped develop. The prints will be on view until December 30, 2018.

In addition to the current exhibitions, there will be opening receptions, Yoga at the Figge, author talks, scholar talks, Dance Me a Story: Exploring Literature Through Ballet, Free Family Day on August 4 and docent-guided tours most weekends. Check the Figge website for complete details.

About the Figge Art Museum:
The Figge Art Museum is located on the Mississippi River in downtown Davenport at 225 West Second Street. Hours are from 10 a.m. to 5 p.m., Tuesday through Saturday and Sundays noon to 5 p.m. Thursdays the museum is open until 9 p.m. Admission to the museum and tour is FREE from July 5–August 12, 2018. Normal admission prices are: $7 for adults, $6 for seniors and students with ID and $4 children ages 4-12. Admission is free to Figge members and institutional members, and free to all on Thursday evenings from 5 p.m. to 9 p.m. with a Happy Hour Menu starting at 4 p.m. each Thursday. The Figge Café is open 11 a.m.-2 p.m. Tuesday-Friday. To contact the museum, please call 563.326.7804, or visit www.figgeartmuseum.org.