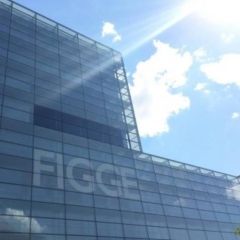 News
Figge to Host Papergirl Quad Cities Exhibition
July 24, 2013
---
Davenport, IOWA (July 2012) The Figge Art Museum will be hosting the one-day exhibition Papergirl Quad Cities, which will run from 10:00 am to 9:00 pm on Thursday, July 19th in the Figge's Lobby. Papergirl Quad Cities will showcase works that will be distributed as part of the Papergirl Quad Cities project. Papergirl collects all kinds of artwork from anywhere to be bundled up and distributed for free by bicycle.

Papergirl Quad Cities is part of a global project that aims to open the art world into the urban streets of everyday life. What began in Berlin in 2006 as a response to other forms of street art—such as graffiti and stencils—is now an international movement that seeks to surprise people by upturning the predictability of day-to-day life. Papergirl also seeks to make people aware of how art is ever-present in daily living. In short, Papergirl is participatory, analogue, non-commercial and impulsive.

Papergirl Quad Cities has been organized by East Moline native Glorie Iaccarino. Ms. Iaccarino will give the talk "Public Art Philanthropy" at 6:00 pm on Thursday, July 19. This talk will focus on the three core areas of the Papergirl project: Art, Philanthropy and Bikes. During the talk Ms. Iaccarino will discuss the importance of public art and will provide examples of public art, places that benefit from public art, and the five types of public art. This talk is offered in conjunction with Thursdays at the Figge. From 5 pm-8 pm guests will have the opportunity to create their own original works to donate to the project.

"As an artist and community-teaching artist, I believe anyone can learn how to create art and develop his or her creativity. I see a formula: Skill, perception, and product. It is in the perception that passion is born and the product is a gift in which we, as observers, engage. With Papergirl Quad Cities, we are offering opportunities in which to engage," stated Ms. Iaccarino.