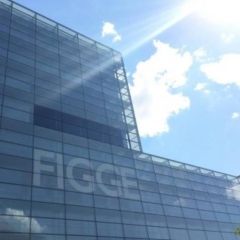 Press Release
Figge Seeking Submissions from Local Teachers for Beyond the Classroom Exhibition
March 9, 2023
---
Davenport, Iowa (Friday, March 10) – The Figge Art Museum is seeking submissions for the upcoming Beyond the Classroom exhibition. The exhibition will feature artwork created by local teachers holding at least a part-time teaching position in a K-12 classroom in districts located within a 45-mile radius of the museum.

Beyond the Classroom will showcase the extraordinary talents of local teachers in the second-floor Mary Waterman Gildehaus Community Gallery from May 27 – September 3, 2023. Submissions are due no later than Friday, April 7, 2023. To be considered, teachers are invited to submit a completed submission form that can be found at www.figgeartmuseum.org, two pieces of artwork in digital format in any medium and an artist's statement to haaronson@figgeartmuseum.org.
The Figge Art Museum will attempt to accept at least one artwork from each applicant as space allows. Artists whose work is selected to be part of the exhibition will be notified by April 14. For questions or assistance with submitting artwork, please email Heather Aaronson at haaronson@figgeartmuseum.org or call 563.345.6630. More information can also be found on the Figge's website.
"We are so proud and excited to share this opportunity and to see all of the artwork created by our local teachers," said Gallery Interpretation and Engagement Coordinator Heather Aaronson. "The dedicated individuals who educate and inspire the youth of our community will now have their chance to shine."
The Figge Art Museum first created the Beyond the Classroom exhibition in 2013. The 2023 installment will be the same concept with new works.
ABOUT THE FIGGE ART MUSEUM:
The Figge Art Museum is dedicated to bringing art and people together. Located on the Mississippi River in downtown Davenport at 225 West Second Street, the Figge is the premier art exhibition and education facility between Chicago and Des Moines. Its landmark glass building, designed by British architect David Chipperfield, is home to one of the Midwest's finest art collections and presents world-class exhibitions, art classes, lectures, and special events that attract visitors of all ages. Museum hours are 10 a.m.-5 p.m. Tuesday, Wednesday, Friday, and Saturday; 10 a.m.-8 p.m. on Thursdays; and 12-5 p.m. on Sundays. Reservations are not required but can be made at www.figgeartmuseum.org or by calling 563-345-6632. Admission to the museum is $10 for adults, $6 for seniors and students with ID and $4 children ages 4-12. Admission is free to Figge members and institutional members and to all on Thursday evenings. You can become a member for as little as $50 by visiting the Figge website. To contact the museum, please call 563.326.7804, or visit www.figgeartmuseum.org.
-END-