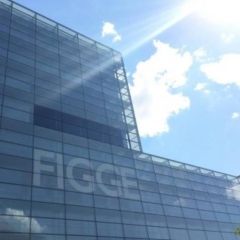 News
Figge Art Museum to Support Relief Efforts in Haiti
January 19, 2010
---
For the week January 18 through the 24th, the Figge Art Museum will donate all revenue from admissions to the Red Cross for relief efforts in Haiti. The Figge Board of Trustees is backing the effort and asking the community for support as well. The museum has strong connections to the earthquake ravaged country and the board and staff are eager to help.

Figge Trustee Dr. Ralph Saintfort was born in Haiti. He returns at least once a year to see family and support medical efforts. Dr. Saintfort is grateful for the Figge and community's support, "So many people are reaching out. It's nice to see people in the Quad Cities with Haiti in their heart."

Other Trustees and museum friends have built strong ties to Haiti through travels and collections. One of the museum's closest friends, the late Dr. Walter E. Neiswanger, made his first trip to Haiti as part of a winter cruise to the Carribbean in 1961. He was immediately taken with the artwork and made his first purchase of Haitian art on that trip. In 1967, he gifted 19 works to the Davenport Museum of Art, now the Figge Art Museum. This group of paintings then became the first permanent collection of Haitian art in any art museum outside Haiti. Over the next two decades, Dr. Neiswanger continued to purchase Haitian artwork and made numerous trips to Haiti. Other donors followed with gifts of art and the Haitan collection now consists of nearly 200 works of art.

Works from the Figge's Haitian collection can be found in the museum's lobby, permanent galleries, winter garden, and family activity. Learn more about special programming relating to Haiti at the Figge.

Read more about the Figge's Haiti initiative in the Quad-City Times and ArtsJournal.