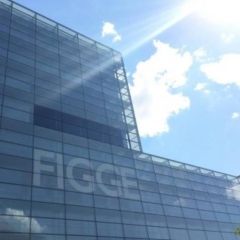 News
Federal Agency Sees the Big Picture
July 16, 2010
---
Figge outreach program is awarded grant from the NEA

The Figge Art Museum received announcement this week that its arts education initiative, The Big Picture, has been awarded a $10,000 grant from the National Endowment for the Arts. "Receiving NEA support is a huge victory for the Figge, as well as for the Quad Cities Area. This grant confirms that the Figge's arts-integration initiatives can compete at the national level and it shows that Washington recognizes the Quad Cities as a community that values keeping art in its schools." – Melissa Hueting, outreach coordinator

The Big Picture connects K-12 curriculum topics with art to teach "big picture" ideas from a visual perspective. Figge staff members visit classrooms to deliver 45-minute PowerPoint presentations that are focused on Iowa and Illinois curriculum requirements in math, science, language arts, social studies and visual arts. Each of these presentations includes guided student discussion and, in some cases, art objects are brought to the classroom for a hands-on experience.

During its first two years, The Big Picture reached nearly 20,000 students and this number is expected to increase during the 2010-2011 academic year as more and more teachers spread the word. "As an art educator, I am so grateful to The Big Picture for providing such a wonderful learning opportunity for our community and I extend my highest recommendation for this program. This is a great opportunity to bring the art world to thousands of students." – Craig Lennon, art instructor, Bettendorf Middle School.