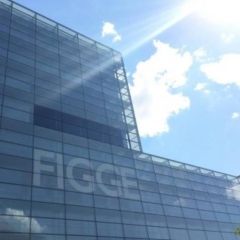 News
Environmentally Conscious Artist Creates Dynamic Sculptures from Debris
September 28, 2011
---
Environmental recovery is an issue that begins with pollution and affects each person. For some, it is a subject for inspiration. Brooklyn-based artist, Aurora Robson, uses pollution as a vehicle to communicate her nightmares, while converting the negative into something positive. She creates large scale sculptures from plastic bags, bottle caps and similarly discarded materials and shapes them into masses, composed of unique forms. Each sculpture in Everything, All At Once, Forever is unique, and when placed together, acts as visual commentary on the movement of artists against pollutants. The relayed messages of good growing from bad, light sprouting from darkness and new ideas stemming from old challenges are strong, yet poetic. In her own words, "in nature, everything occurs at once, always" and change is constant: what is negative and dark has the potential to become positive and light.

Robson's work shines a light on a growing theme in contemporary art circles. Environmental awareness and problem-solving has impacted the art community just as it has the science community. It's a topic that students are learning more about in schools, which gives this installation another facet of purpose at the Figge. The exhibition is an educational example of the power of art, as well as a thought-provoking ensemble reflecting passionate creativity.

The exhibition Everything, All At Once, Forever will be on view until January 14, 2012. The installation pieces will supplement Up Drop, a piece that the Figge has on loan from Gallery 212 in Denver. The exhibition will be located in the Orientation Gallery on the first floor.

Everything, All At Once, Forever is sponsored by Iowa American Water.