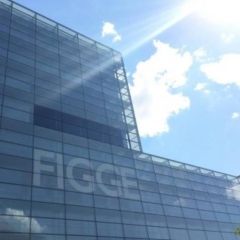 News
David Plowden's Iowa Opens at the FIgge
May 1, 2012
---
May 2012 – David Plowden's Iowa will open at the Figge Art Museum on Saturday, May 12 and run through August 19, 2012. The product of a collaboration between Humanities Iowa, the Figge and several other museums in the state, the exhibition features over fifty black and white photographs that showcase familiar as well as never seen images of Plowden's beloved Iowa.

Iowa has been a subject of David Plowden's photography since 1983 when a commission by Smithsonian magazine to photograph corn first introduced the native of the East Coast to Iowa. Since this initial visit, Plowden has returned to Iowa time and again, seeking to convey his impressions and experience of Iowa as a uniquely American "place."

"The notion that home is a place integral to a person's sense of self is not a novel concept. Identifying a geographic region as the Middle-west or the heartland implies that it is a place central to a country's identity – the very heart of America. In Plowden's own words, it is not possible to understand America without a visit to the Midwest," says Figge Associate Curator Rima Girnius.

Mr. Plowden will be featured in at 7pm Art Talk at the Figge on Thursday, May 17. During the Art Talk, Associate Curator Rima Girnius will interview Mr. Plowden about his long career, and his photographs on display in David Plowden's Iowa. The Figge will host a public reception for the exhibition prior to Mr. Plowden's talk. The reception begins at 6pm. The reception and Art Talk are free with membership or paid admission.