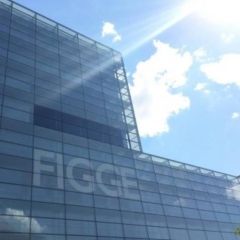 Press Release
Beaux Arts Fair at the Mississippi Valley Fairgrounds Celebrating 70 Years
May 9, 2023
---
PRESS RELEASE
FOR IMMEDIATE RELEASE
Beaux Arts Fair at the Mississippi Valley Fairgrounds Celebrating 70 Years
Davenport, Iowa (May 9, 2023) —Seventy years ago a group of art enthusiasts in a Sunday sketch club had an idea to raise money in support of the Davenport Municipal Art Gallery (now the Figge Art Museum) resulting in the Beaux Arts Fund Committee. This non-profit group of volunteers began their fundraising efforts with a costume ball that eventually developed into the Beaux Arts Fair we know today.
This Mother's Day weekend the community is invited to celebrate 70 years of the Beaux Arts Fair at the Mississippi Valley Fairgrounds in Davenport. Attendees are invited to explore nearly 100 art booths filled with one-of-a-kind artworks including photography, jewelry, pottery, stained glass, fine furniture, sculpture, and more created by artists from all over the country.
This juried fine art/fine craft fair is free to all who attend with all proceeds from the fair benefitting the Figge's educational programs and exhibitions throughout the year. Awards are presented for Best of Show, Clay, Drawing/Printmaking, Fiber/Leather, Glass, Jewelry, Mixed Medium, Painting, Photography, Sculpture and Wood.
"So much has changed during the fair's 70-year history, but the one constant is the high-quality artwork the participating artists present year-after-year," said Beaux Arts Committee Member Linda Hardin. "We are thrilled this event continues to be a draw for the community."
Admission to the fair is free and food and drinks are available for purchase. The fair hours are Saturday, May 13 from 10 a.m.–5 p.m. and Sunday, May 14 from 10 a.m.–4 p.m. The Mississippi Valley Fairgrounds is located at 2815 W. Locust Street in Davenport.
Save the date for the fall Beaux Arts Fair on Saturday and Sunday, August 19-20 at the Figge Art Museum's Bechtel Plaza. This new date has been selected to coincide with the Alternating Currents Festival in downtown Davenport. Visit www.beauxartsfair.com for more information.
About the Figge Art Museum:
The Figge Art Museum is dedicated to bringing art and people together. Located on the Mississippi River in downtown Davenport at 225 West Second Street, the Figge is the premier art exhibition and education facility between Chicago and Des Moines. Its landmark glass building, designed by British architect David Chipperfield, is home to one of the Midwest's finest art collections and presents world-class exhibitions, art classes, lectures, and special events that attract visitors of all ages. Museum hours are 10 a.m.­­-5 p.m. Tuesday, Wednesday, Friday, and Saturday; 10 a.m.-8 p.m. on Thursdays; and 12-5 p.m. on Sundays. Reservations are not required, but can be made at www.figgeartmuseum.org or by calling 563-345-6632. Admission to the museum is $10 for adults, $6 for seniors and students with ID and $4 children ages 4-12. Admission is free to Figge members and institutional members and to all on Thursday evenings. You can become a member for as little as $50 by visiting the Figge website. To contact the museum, please call 563.326.7804, or visit www.figgeartmuseum.org.
-END-