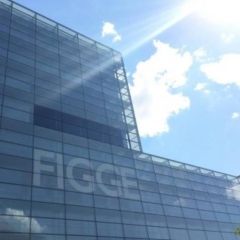 News
Andy Warhol's Liz Taylor on View at the Figge
March 25, 2011
---
In remembrance of actress Elizabeth Taylor, the Figge will have on view their serigraph Liz Taylor by Andy Warhol. This recognizable work will be on display in the museum lobby from Tuesday, March 29 through Sunday, April 10, 2011.

Andy Warhol, one of the leading Pop artists of the 1960s, produced numerous prints illustrating celebrities. This image of Elizabeth Taylor came from a movie studio publicity still. The serigraph created from the image is very similar to the popular series of prints of Marilyn Monroe. In both, he "paints" on their eye shadow and lipstick, emphasizing their beauty and memorable smiles. The Pop movement was a reaction against the huge scale and gestural, painterly qualities of Abstract Expressionism. Pop artists depended upon figural imagery and an impersonal approach to their subject matter. Artists such as Roy Lichtenstein, Robert Rauschenberg, and Jasper Johns began using recognizable images from consumer culture and images that would carry a strong emotional content.

This work is on view for free in the Figge lobby. For museum hours or questions, contact the Figge at 563.326.7804 or visit www.figgeart.org.