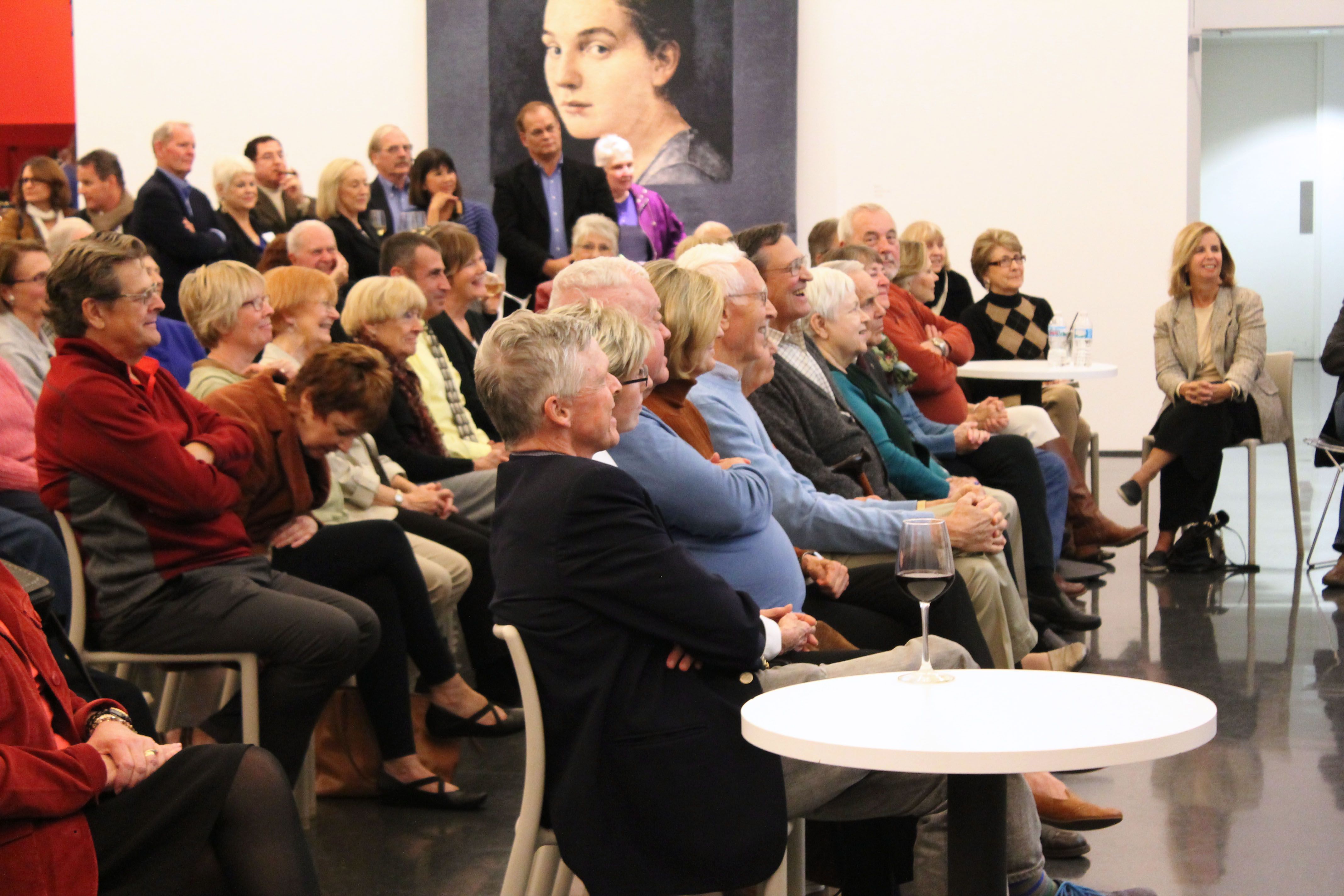 PROGRAM
Thursdays At The Figge
Every Thursday
Happy Hour Starts At 4:00 PM
Enjoy Thursdays at the Figge each week at the museum! Enjoy a drink at the bar or stroll through galleries. Experience one of our world-class traveling exhibitions. Join us for a lecture, a class, a performance or a special activity. Meet friends or bring your family—every Thursday at the Figge will offer a different experience and admission is free.
Upcoming Thursdays at the Figge Programs:
Thursday, September 19
6:30 p.m. Artist Talk: Mia Feuer
Thursday, September 26
6:30 p.m. Scholar Talk: Leon Kuehner
Thursday, October 3
6:30 p.m. Scholar Talk: Dr. Grant Deane
Thursday, October 10
6:30 p.m. Open House and Maker Session
Thursday, October 17
6:30 p.m. Performances
Thursday, October 24
6:30 p.m. Artist Talk: Chuck Morris and Rose Frantzen
Thursday, October 31
6:30 p.m. Author Readings
Thursday, November 7
6:30 p.m. Community Activist Talk
Thursday, November 14
6:30 p.m. Curator Talk: Vanessa Sage
Thursday, November 21
6:30 p.m. Performance: Ballet Quad Cities
Thursdays at the Figge will be on hiatus from December 2019-January 2020. Programming will resume in February.
Free admission and programs for Thursdays at the Figge sponsored by:

Chris and Mary Rayburn
ART & MORE