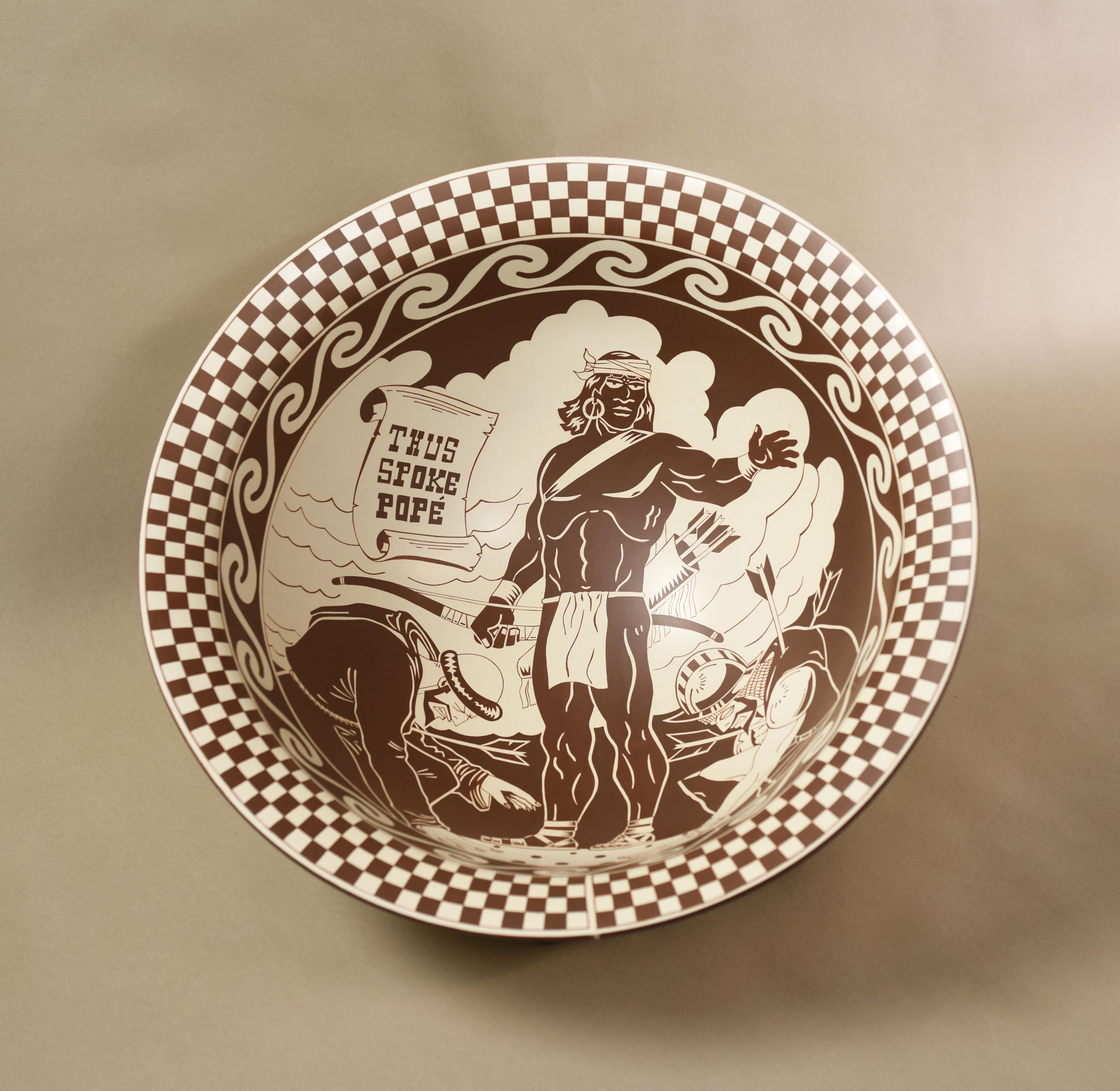 EVENT
Virtual Artists Talk: Diego and Cara Romero
September 9, 2021 | 5:30pm - 6:30pm
LOCATION: Virtual
Hear from artists Diego and Cara Romero as they discuss their artistic processes and delve into the creation of Diego Romero's artwork, Last Tyranny Triumph 2020, which was recently acquired by the Figge Art Museum. This virtual presentation is free and will take place live over Zoom. The livestream will also be projected in the Figge's Auditorium for a free viewing.

To join the program from home, please use this link at the scheduled time: https://us02web.zoom.us/j/81858910310
Image Credit: Diego Romero, Cochiti Pueblo, born 1964. Lest Tyranny Triumph, 2016. Slip-painted earthenware bowl, 7 1/2 x 17" diameter. Friends of Art Acquisition Fund, partial gift of Shiprock, Santa Fe, 2021.19 © Diego Romero, courtesy of the artist.

ART & MORE