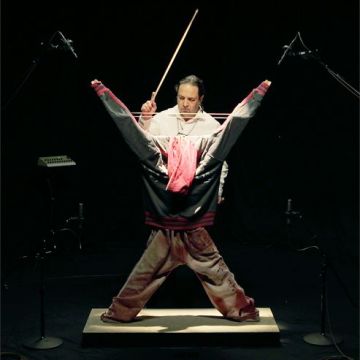 EVENT
Opening Program: Border Cantos | Sonic Borders with artist Guillermo Galindo
February 17, 2022 | 6:30pm - 7:30pm
LOCATION: Figge Art Museum
Join artist Guillermo Galindo for a performance and talk in conjunction with the opening of Border Cantos | Sonic Border. Galindo is a Mexican composer, sound artist, visual artist, and performer. His work redefines the conventional limits between music, the art of music composition and the intersections between art disciplines, politics, humanitarian issues, spirituality, and social awareness.
This program will take place at the Figge Art Museum. Space is limited and registration is required.
Free admission and programs for Thursdays at the Figge sponsored by: Chris and Mary Rayburn.
ART & MORE