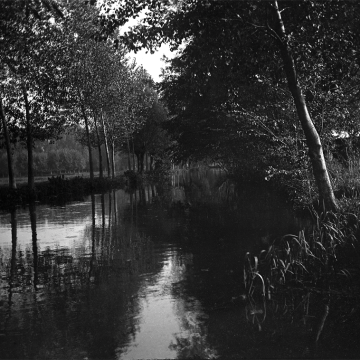 EVENT
Figge Call for Photographs - Finding Beauty in Nature
June 30, 2022 | 10:00am - 5:00pm
LOCATION: Virtual
In celebration of John Leslie Breck: American Impressionist, the Figge wants your photographs of the natural world sent via email. Whether of the river, parks, or your own backyard. Share your images exploring natural areas with the Figge via email and they will be displayed on our Facebook page and on a flat screen slide show at the museum.
This project is inspired by John Leslie Breck's paintings and photographs taken by 15 year-old Margaret Perry of Giverny, France—some of which will be reproduced in the exhibition. The daughter of the American painter, Lilla Cabot Perry, Margaret's images of Giverny are some of earliest portraying the French village and its surroundings. Giverny served as artistic inspiration for many of the paintings in John Leslie Breck: American Impressionist. We encourage you to explore our region and its natural areas.
Show us where you find beauty in the world around you!
Visit the parks and natural areas in the Quad Cities region to find your inspiration. To see the parks, trails, and gardens that the area has to offer visit https://visitquadcities.com/get-outdoors.
Email your photos along with your name to figgephotography@gmail.com, or tag us on Instagram at #BreckFiggePhotography. We would prefer image files with good resolution (300 DPI), so that they look their best!
John Leslie Breck: American Impressionist is at the Figge from May 28-August 28, 2022, and explores the work, life, and career of the nineteenth-century American artist John Leslie Breck (1860–1899). He is credited with being one of the first artists from this country to adopt Impressionism and to nurture its acceptance in the United States. This is the first large scale, museum organized retrospective of Breck's work since his memorial exhibition in 1899. It features more than seventy of his finest paintings as well as several related works by his colleagues.
John Leslie Breck: American Impressionist is organized by the Mint Museum. The exhibition is generously presented by Bank of America, with additional support provided by The Mr. and Mrs. Raymond J. Horowitz Foundation for the Arts and The Mint Museum Auxiliary.
Presentation at the Figge Premier Sponsor: Regional Development Authority; Supporting Sponsor: MidAmerican Energy; Contributing Sponsors: KK Runge Associates, Sue Quail, Rhythm City Casino Resort, TBK Bank, Xenotronics Company, Cathy Wiedeman and John Gardner; Media Partner: QC Media Partners.
NO HARD COPIES ALLOWED. DIGITAL SUBMISSIONS ONLY VIA EMAIL ACCEPTED. DEADLINE FOR SUBMISSIONS IS JUNE 30, 2022.
Image credit: Attributed to Margaret Perry, American 1876-1970. The Epte River, circa 1889. Perry Family Archives
ART & MORE