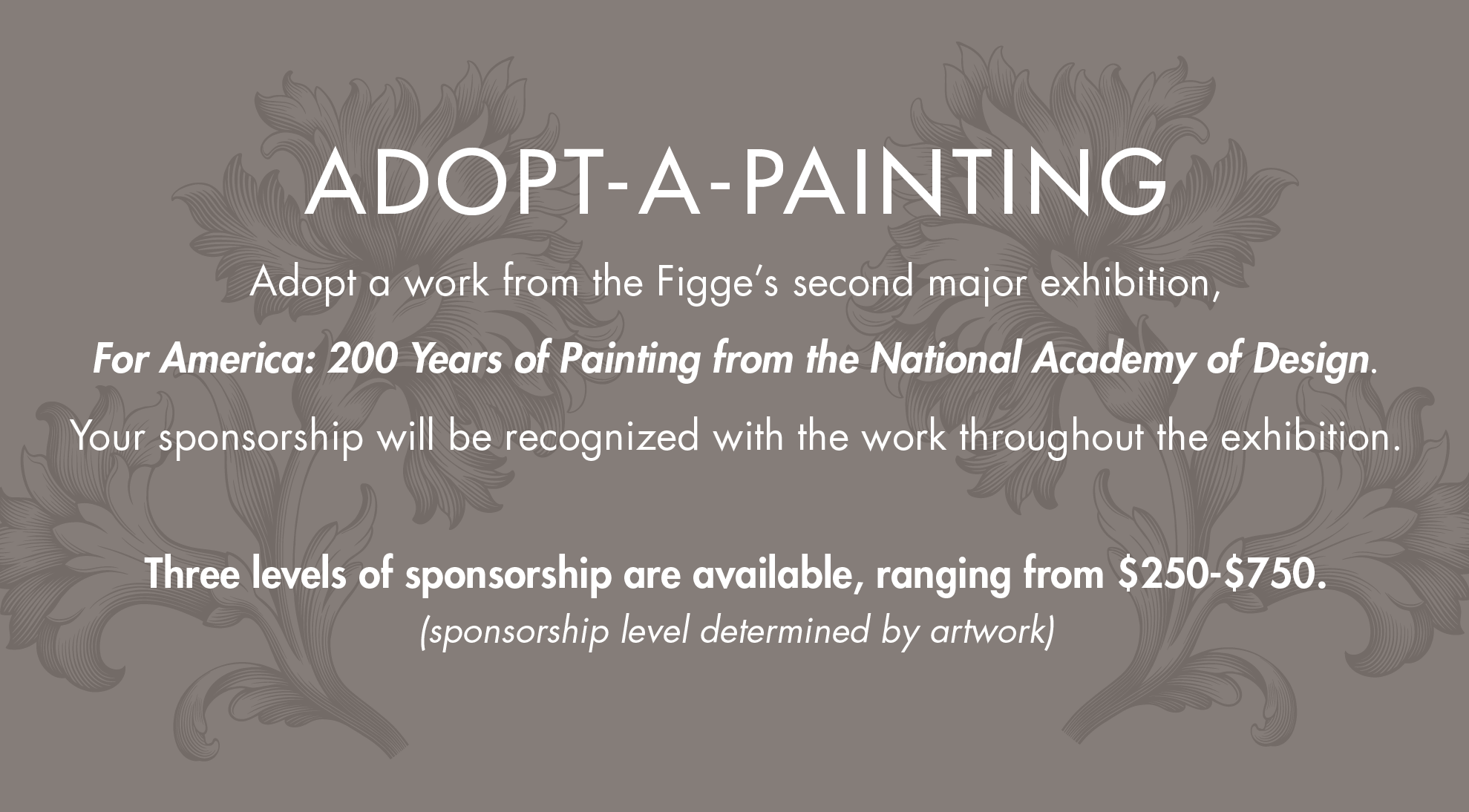 For America: 200 Years of Paintings from the National Academy of Design is organized by the American Federation of Arts and the National Academy of Design, New York.
Support for the national tour is provided by the JFM Foundation, Monique Schoen Warshaw, and Steph & Jody La Nasa. All images courtesy of the American Federation of the Arts unless otherwise noted
To adopt, contact Tessa Pozzi at tpozzi@figgeartmuseum.org or 563.345.6638.
By adopting one of these fine works, you are supporting that painting's trip to the Quad Cities and enabling the Figge to share the story of American artistic heritage with the community. You will be recognized in the exhibition for your support on a label next to the work and will receive an adoption certificate.
Don't miss this unique opportunity to be part of the Figge's next major exhibition. Click on the link above to adopt-a-painting today!