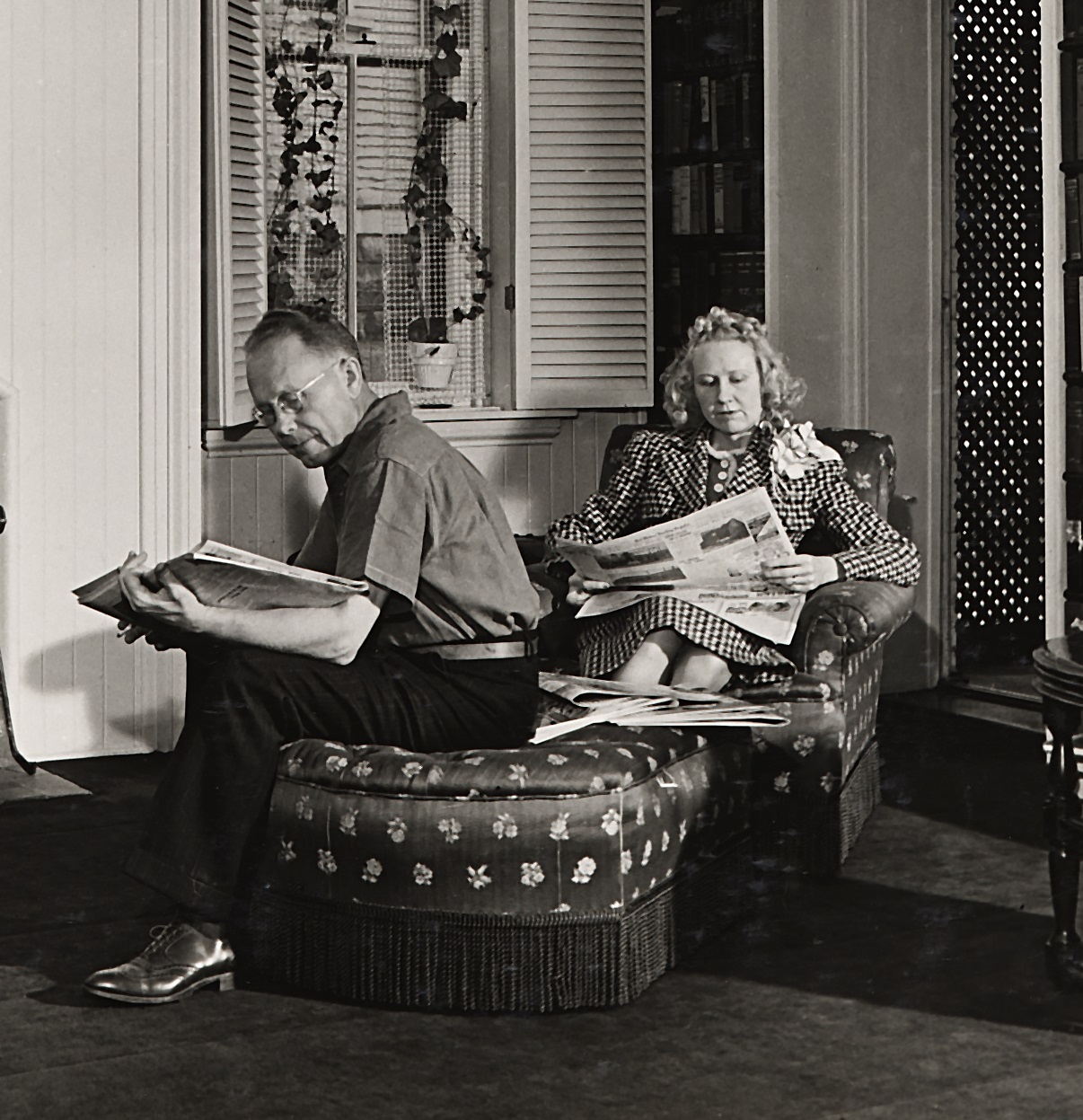 The Grant Wood Collection archive at the Figge Art Museum is an important resource for the study of one of America's most recognized artists. Compiled by the artist's sister and occasional model, Nan Wood Graham, the archive has provided primary source material for numerous scholarly articles, exhibition catalogues, and monographs for over 40 years.
Assembled over several decades, the archive consists of a collection of scrapbooks containing news clippings, correspondence, snapshots, sketches and related ephemera. The archive also holds several pieces of Wood designed furniture as well as personal effects such as his iconic wire-rim glasses.

Initiated in 2006 by the Figge Art Museum's late curator, Michelle Robinson, Ph. D., the Grant Wood Digital Collection project, was established to digitally preserve and provide online access to the archive for scholars, museum curators, and the public.

This project was made possible by a generous grant from the Henry Luce Foundation American Art Renewal Fund. Additional funding for the conservation of archive materials was provided by grants from the State Historical Society of Iowa and the Scott County (Iowa) Regional Authority. In-kind professional and technical support was provided by the staff of University of Iowa Libraries and the University of Iowa Digital Library.

The Figge Art Museum Grant Wood Digital Collection is dedicated in memory of the late Michelle Robinson, Ph. D., Curator of Collections, 1998 - 2008.
Photo credit: Unidentified photographer, Grant Wood and Nan Wood Graham at his Court Street Home, Iowa City, (detail) circa 1940. Figge Art Museum, City of Davenport Art Collection, Grant Wood Archive (SB4)
ART & MORE