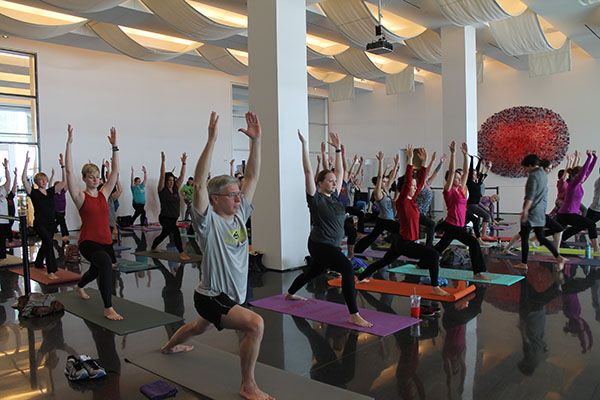 EVENT
Yoga at the Figge
August 24, 2019 | 10:30am
LOCATION: Figge Art Museum
Price: Free-will donation for the class
Bring: Please bring a yoga mat

Join us for a FREE yoga class in the Quad City Bank & Trust Grand Lobby at the Figge Art Museum. This session will feature a relaxing routine led by local instructor, Abby Webster-Moran. All experience levels, from beginner to advanced, are welcome. Space is limited for the adult class (age 12 or older). For questions or to apply to be included in the rotation for instruction, call 563.345.6638 or email.
The children's session is not available during the August Class. Please check back for future opportunities.
ART & MORE