Seen and Heard
The Art of Empowerment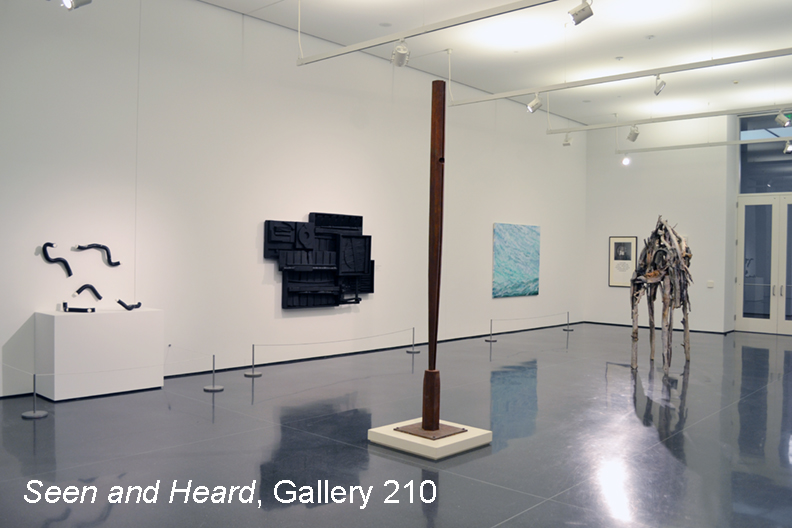 "I am a woman's liberation," was Louise Nevelson's response to a question regarding the women's movement. In many ways Nevelson was the embodiment of personal freedom, in her life and in her artmaking. She also experienced an atmosphere in which women were not afforded equal representation or opportunity. This gallery features women who asserted their artistic empowerment in spite of social and cultural barriers, as well as those who bring attention to the marginalization of others.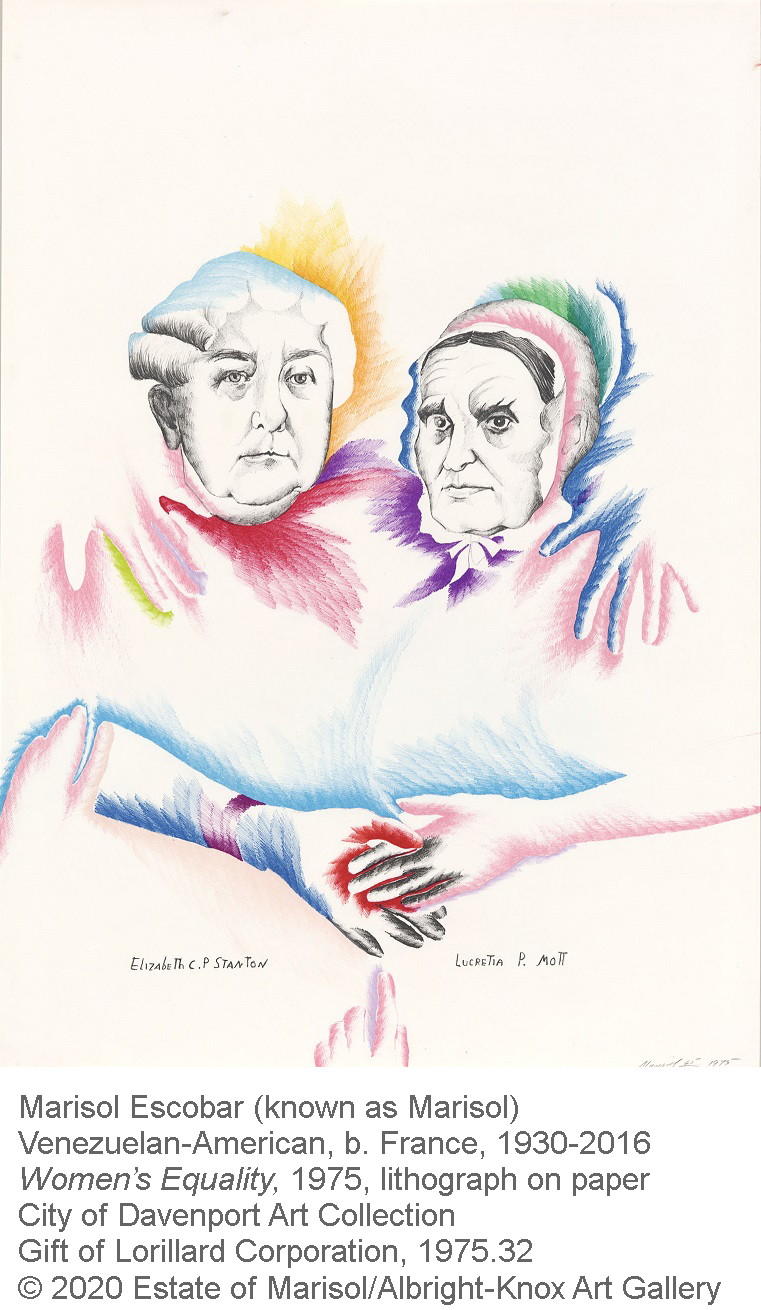 During the mid-twentieth century, many women artists reported that they were not taken seriously nor considered as talented as their male counterparts. As sculptor Beverly Pepper stated, "The female artist inevitably finds that she must fight harder than most males to gain an equivalent position." Regardless of obstacles during their careers, numerous women artists made innovative and significant bodies of work. They tenaciously pursued artmaking for decades, determinedly brought their creative visions to life, and forged innovative methods and techniques. A number of them also created work concerning women's experiences—establishing that it was a subject deserving visibility and recognition.
While opportunities and representation for women have since improved, there is still gender disparity. Although roughly half of practicing artists are female, only a third of solo exhibitions in museums and galleries feature women artists, while major museums demonstrate even lower figures (according to a 2018 study by cultural economist Clare McAndrew). Beyond gender, disparities due to race, class, ethnicity, education, and sexuality, are also part of continuing inequality in the art world.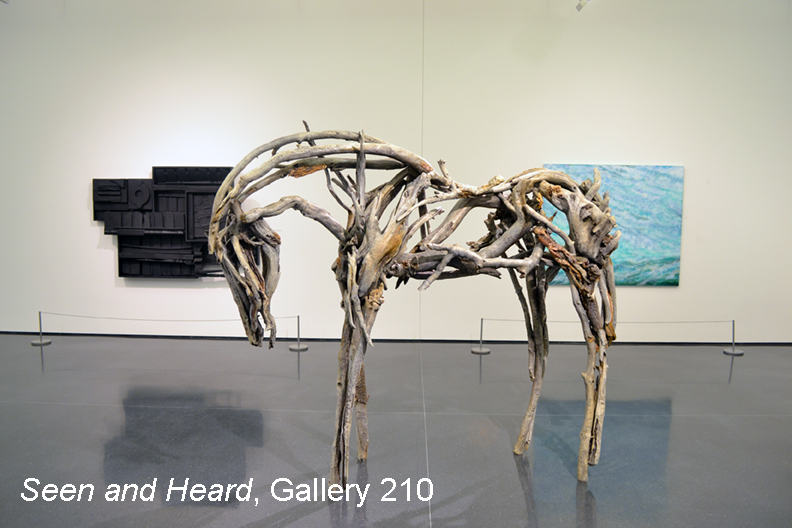 In addition to individual empowerment, social activism is integral to the practice of many artists. They may re-contextualize art history, challenge established narratives, or make visible marginalized communities. Whether pursuing individual or communal agency, the artists featured here have contributed to a more inclusive environment in the art world and beyond. Several recent acquisitions are included, demonstrating the Figge Art Museum's dedication to better representing the world in which we live and the artists who are an essential part of it.

"We are proud to present these dynamic artworks from the museum collection, including several recent acquisitions. While issues of inequality remain prevalent in the art world, the Figge is dedicated to better representing the world in which we live and the artists who are an essential part of it."

-Figge Assistant Curator and Exhibition Curator Vanessa Sage



Additional Resources:
Learn more about art world inequities, the New York art scene, and read profiles on more groundbreaking women artists.
The music included in the videos is Clara Schumann's Piano Trio in G minor from opus 17. Schumann (German, 1819-1896) was a renowned pianist, composer, and instructor, widely celebrated for her technical skill and expressive playing. To learn more about Schumann, visit here.