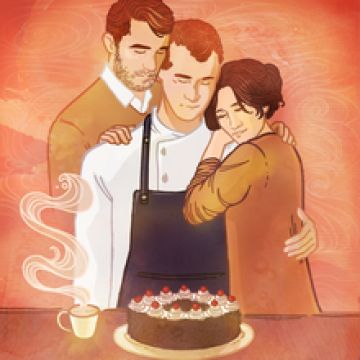 EVENT
Free Film at the Figge: The Cakemaker (2017)
October 5, 2023 | 6:30pm - 8:00pm
LOCATION: Figge Art Museum
Join us for a FREE film titled: The Cakemaker (2017) beginning at 6:30 p.m. A talented young German baker seeks out his deceased Israeli lover's family. The Cakemaker explores all-consuming emotion, a character study fueled by the power of love.
Awards:
Israeli Academy Awards: Winning seven of nine nominations, including Best Film, Director, Actress, and Screenplay. Various Awards/Nominations at London, Berlin, Hamburg, and Chicago film festivals.
Trailer:
https://youtu.be/9XxLHyzsB_Q

POST-SCREENING WINE AND DISCUSSION:
Socialize and discuss the film afterward with a complimentary glass of wine. Underwritten by Barb Zimmerman.
Free admission for Thursdays at the Figge sponsored by Chris and Mary Rayburn.

ART & MORE